Personal Website
Engineer Mostafa Shah Amiri
Graduated with a master's degree in software, web programmer and site designer, software analyst and developer
About Me
Learn more about me
My name is Mostafa Shah Amiri, I graduated with a master's degree in software engineering and I work in the field of information technology and software industry. My activity is in the field of analysis, design and implementation of networked systems as well as designing internet websites. My expertise is in Microsoft's Asp.Net Core technology and related frameworks. I am also interested in working and learning in other IT fields.
Internet website design
Design of web systems
Software development
Consulting /Training
SEO services
Graphic design services
Project's
Latest projects
My latest projects in the software field
Mostafa Shah Amiri
Ready to answer your question's
You can call through no 09120279358 or email address info@mostafashahamiri.com Also connect with me through social networks. I will be happy to help you in the field of information technology and software engineering.
Introduction of work fields
How can I help you ?
Below you can see the list of my services and areas of work and expertise.
Engineer Mostafa Shahamiri
My specialties and skills
A person familiar with software engineering means a person who is familiar with the science of programming, software, hardware, computer networks, new technology topics, e-commerce and management and is able to Use them.
Programming Languages

85

٪
Software Methodology

70

٪
Specializations and skills
My Skill's
Introduction of expertise and skills in the field of IT and software engineering
What others say about me
My name is Mostafa Shahamiri, I graduated with a master's degree in software engineering and I work in the field of information technology and software industry. My activity is in the field of analysis, design and implementation of networked systems as well as designing internet websites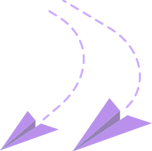 Latest blog articles
Latest blog articles
You can see the latest IT articles and news on my website
Consulting in IT and software projects
I will be happy if I can help you in the field of IT and software projects according to my education and knowledge